Tishcon Corp. holds certifications for manufacturing nutritional supplements, natural products, nutraceuticals, and vitamins.
Our certifications give our customers confidence in the quality, purity, and consistency of Tishcon Corp. products. We ensure that all our products meet or exceed all USA governmental purity and quality requirements.
NSF International is a renowned, independent, not-for-profit, widely recognized global, third-party certification provider. For more than 60 years, NSF International has been protecting consumers through testing and certifying products, including dietary supplements, food, water, and consumer goods. Achieving NSF registration is one of the most important certifications for manufacturing nutritional supplements.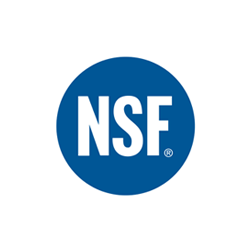 Natural Products Association is the nation's largest and oldest non-profit organization dedicated to the natural products industry. The Natural Products Association represents over 1,900 members accounting for over 10,000 retail, manufacturing, wholesale, and distribution locations of natural products, including foods, dietary supplements, and health/beauty aids. NPA GMP Certification is awarded to companies that meet a high level of compliance to the NPA GMP standard as verified through comprehensive third-party inspections of facilities and GMP-related documentation.