Contract manufacturing of Health and Nutrition Products
We understand that today's consumers demand a wide-array of choices to fulfill their individual needs. That's why Tishcon Corp. offers our contract manufacturing clients a choice of product options and delivery systems for their health and nutrition products.
Our production options, including organic, Non-GMO, vegan, kosher, herbal all-natural, soy, non-GMO, halal, and gluten-free, so that everyone can enjoy the benefits of nutraceuticals, regardless of diet restrictions or preferences.
Organic: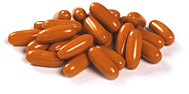 Tishcon manufactures the highest quality organic products. Our organic offerings contain no chemicals or pesticides and are manufactured in our GMP-certified facilities in a purified and climate controlled atmosphere. As with all of Tishcon's products, our organic choices are contaminant-free.
---
Non-GMO:
Tishcon non-GMO product offerings have become increasingly popular with our customers. As scientists, consumers, and environmental groups increasingly cite concerns for health and environmental risks around GMOs, we are able to meet the demand for formulations that are 100% non-GMO.
---
Vegan: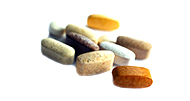 Tishcon has always been on the leading-edge of the vegan lifestyle, responding quickly and expertly to the growth in the vegan market. Tishcon understands the stringent product requirements of vegan consumers. All of our vegan formulations are manufactured to strict vegan specifications in our GMP-certified facilities, which contain state-of-the art climate-control and purification technology.
---
Herbal: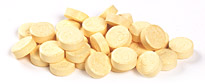 Tishcon manufactures the highest quality standardized herbal extracts in softgels. As a leading herbal manufacturer, Tishcon ensures consistent Quality Control (QC) of all raw materials used in our herbal products.
---
All-Natural: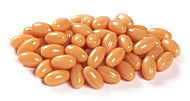 Tishcon believes that only nature has more experience with vitamins and supplements, and maintains the highest regard for the all-natural lifestyle. More and more consumers are turning to all-natural products in food, drink, beauty, vitamins, and supplements. Tishcon's all-natural products are manufactured in our state-of-the art, GMP-certified facilities and are subject to strict quality control.
---
Gluten Free: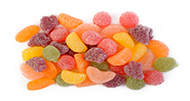 In response to the needs of the portion of our population whose digestive systems cannot tolerate gluten, Tishcon manufactures gluten-free vitamins and supplements. Our exacting quality control practices ensure you receive products that are 100% gluten-free without the possibility of any cross-contamination.